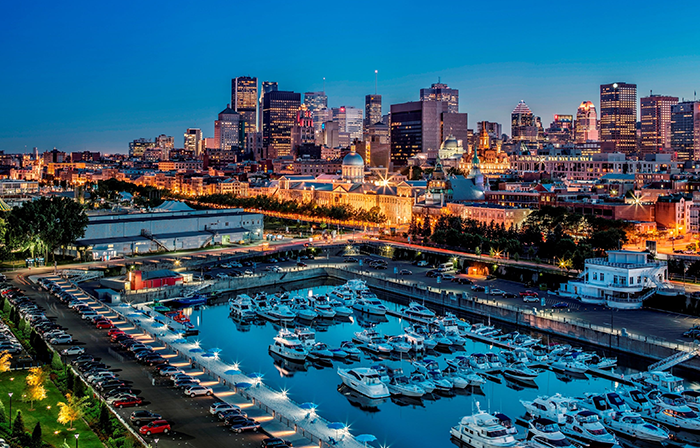 Call To Enquiry 020 3137 3082
Flights To Montreal
All prices are per person unless stated otherwise. Terms and conditions apply. Offers are subject to availability which may be limited.
| | |
| --- | --- |
| First Class | from £6750 |
| Business Class | from £2685 |
| Premium Economy | from £885 |
| Economy | from £690 |
Hurry! White Magic Travels' Tickets on flights to Montreal are selling like hot cakes! Buy them before they vanish!

But why!

Because it's a tourist destination that appeals to foodies, music enthusiasts, festival-goers, and comedy lovers alike. The summer temperatures are rising. So is the enthusiasm!

Because White Magic Travels offers discounts on flights to Montreal from UK like no other travel agent would.

Because we will relieve you of all the hard work and confusion when you try to DIY on the internet; to buy tickets on cheap flights to Montreal.

Because we are backed by Travel Trust Association. This means we are reliable and nothing can go wrong with your hard earned money invested in buying tickets on flights to Montreal from London.

Because we accommodate your wishes. If you wish to have a window seat to be able to view floating through the clouds while on flights to Montreal; we do it.

Because we arrange for cheap and comfortable to & fro transits from Montreal airport to your favourite hotel.

Because we provide accommodations and guides around the city within a very affordable range.

Because we are with you always. We are just a call away. Call us at 020 3137 3082. Besides, you can avail our local reps' service in case of any kind of need.

Because we create an itinerary; keeping our travellers' suitability in view. The tailor-made plans are budget-friendly too.

Because White Magic Travels is a one-stop solution for all your travel related needs. We are not limited to only booking cheap flights to Montreal from London.

Because, we keep our clients informed whenever there's a flash sale or any special trips arranged.

Because we are concerned for our tourists' comfort as well.