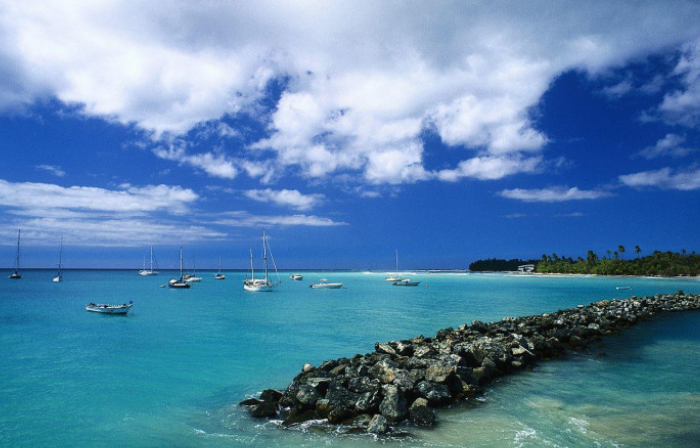 Call To Enquiry 020 3137 3082
Flights To Trinidad
All prices are per person unless stated otherwise. Terms and conditions apply. Offers are subject to availability which may be limited.
| | |
| --- | --- |
| First Class | from £2400 |
| Business Class | from £2085 |
| Premium Economy | from £675 |
| Economy | from £510 |
Do you want to stand in the middle of the ocean (the Caribbean)?


Immediately take cheap flights to Trinidad to gape in the wonders of nature and stand on the white coral Nylon pool. Limbo dance your way to the destination having the best carnival in the Caribbean.
Be really fast! Else miss a wonderful opportunity of getting the most discounted prices with the best services on flights to Trinidad & Tobago- the wealthiest & happiest nation in the Caribbean with one of the sexiest accents!
Be awed by the cocoa, chocolates and one of the hottest peppers in the world, by the leather backed turtles and the numerous bird species, by the Steen pan acoustics and Limbo dance, by the asphalt reserves, and many more.
Be awed by us @White Magic Travels
-for the excellent services we offer.
-for the jaw-dropping deals we provide on flights to Trinidad from London, accommodations, transfers etc.
-for maintaining an upgraded flight database for the best offers. Book tickets on our user-friendly UI or call us.
-for our efforts to make you comfortable though convenient flight seats & accommodations.
-for making you a perfect tailor-made itinerary.
-for being with you all the way throughout the trip on flights to Trinidad from UK and after. You have to just call us on 020 3137 3082.
-for attending to your requests for cancellations with the least hassle and monetary loss.
-for ensuring a hassle-free trip.
-for giving away tips for a "trip on a budget".
-for accommodating to your wish for a comfortable seat on cheap flights to Trinidad from London.
-for being reliable. We are registered with Travel Trust Association.
-for having no hidden costs.
-for having the best-trained team with the latest technology. Tied up with the locals too; for you to have an enhanced experience of the local sites and delicacies.
-for valuing your comfort, convenience, time & money. We value your feedback too for a better service.