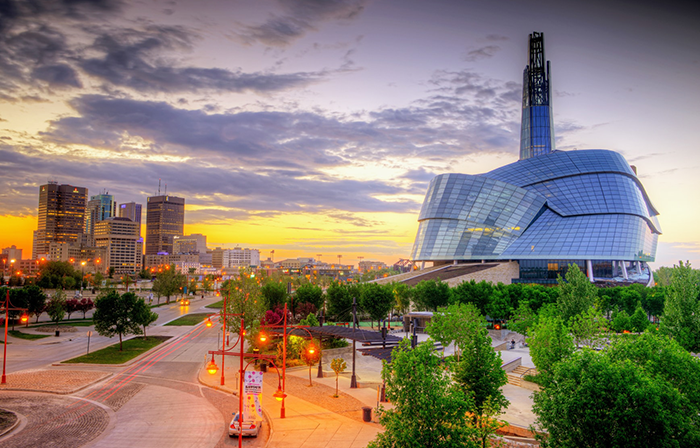 Call To Enquiry 020 3137 3082
Flights To Winnipeg
All prices are per person unless stated otherwise. Terms and conditions apply. Offers are subject to availability which may be limited.
| | |
| --- | --- |
| First Class | from £7880 |
| Business Class | from £4050 |
| Premium Economy | from £n/a |
| Economy | from £930 |
Travel is the only thing you buy that makes you richer:

Buy tickets on flights to Winnipeg for an enriching experience.

Traveling is food for the soul.

It's true that one needs funds to travel. Food for travelling is money. And no one can take care of your travel needs within budget as White Magic Travels does.

Take your kids to Assiniboine Park Zoo, Winnipeg for an outlandish experience. Take cheap flights to Winnipeg to see what's in Canadian Museum for Human rights. The Royal Canadian Mint is another place of marvel.

Why don't you team up with us –White Magic Travels for amazing deals and experiences on your trip and flights to Winnipeg.

You can depend on us because we are:


Good communicator:We will let you know in very clear terms, how much discounts and deals will be provided to you. Our local reps will guide you well and communicate with you; about the charges and fares to be paid by you for flights to Winnipeg from UK.
Transparent: We don't keep any information from you. There aren't any hidden charges.
Professional: The quality that makes us stand out is professionalism. For instance, flight cancellations are smooth with us.
Polite behaviour: Polite, understanding, empathetic behaviour is expected of an agent, which we imbibe in ourselves.
Highly organized/great planners: White Magic Travelsensures you satisfaction irrespective of your budget and the no. of days you stay.We create itinerary keeping in view, your preferences.
Resourceful: Weensure our clients a comfortable trip with our resources, tips and tricks, even after bookingcheapflights to Winnipeg from London for example. Moreover we have local reps in all the places, for you to seek immediate help from.
Natural explorers: We have an edge over the others in the sense that we personally visit a large no. of places. We can share our experiences to help visitors after they have taken flights to Winnipeg from London.