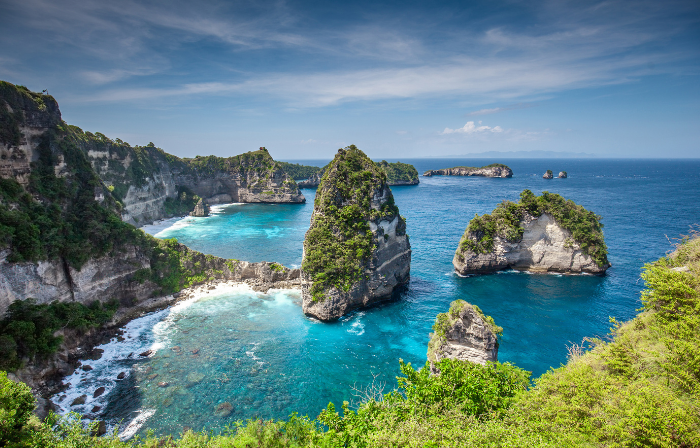 Call To Enquiry 020 3137 3082
Flights To Bali
All prices are per person unless stated otherwise. Terms and conditions apply. Offers are subject to availability which may be limited.
| | |
| --- | --- |
| First Class | from £3300 |
| Business Class | from £2325 |
| Premium Economy | from £1800 |
| Economy | from £870 |
Has Bali been on your bucket list since long!


Now is the time to avail the opportunity to visit Bali- the land of the Gods, the mystical land where natural beauty, architecture, sculpture and beauty of the seas abounds. One of the islands in the archipelago of Indonesia, the land has something for everyone's interest and home to an ancient culture that's known for its warm hospitability.
Take flights to Bali to enjoy the grace & charm of Bali and its people. Make partnership with White Magic Travels to enjoy a fuss-free holiday and enjoy our hospitability too.
We care for:-
#Guest's comfort: Your comfort is our priority. We will look for your comfort on flights to Bali from UK.
#Reliability: We are number 1 flight aggregator website, backed by Travel Trust Association with several years' of expertise in this field.
#Network: We have a network of professionals who will guide you anywhere, anytime. Call 020 3137 3082 in case of any issue after you have reached on cheap flights to Bali.
#Concessions: White Magic Travels offers concession all around the year. Meanwhile we're offering special summer concessions on flights to Bali from London.Concessions are more if you book early.
#Customize: We customize tour packages within a limited budget, depending on your priorities. Just inform us to which particular sites & for how many days you'd like to visit. Your itinerary will be exciting and budget-friendly.
#Value for money: Be assured, we'll provide cheap flights to Bali from London, reasonable accommodations and also tell you which are the best eateries within budget.
#We are well travelled: So we can give you a first-hand direction about how to have extraordinary experiences in the most average places and within very economic prices.
We are not limited to booking tickets and customizing itineraries only; we also help you with hiring cars and other travel related issues.
Hence, join us and quench your thirst for travel without burning your pocket.