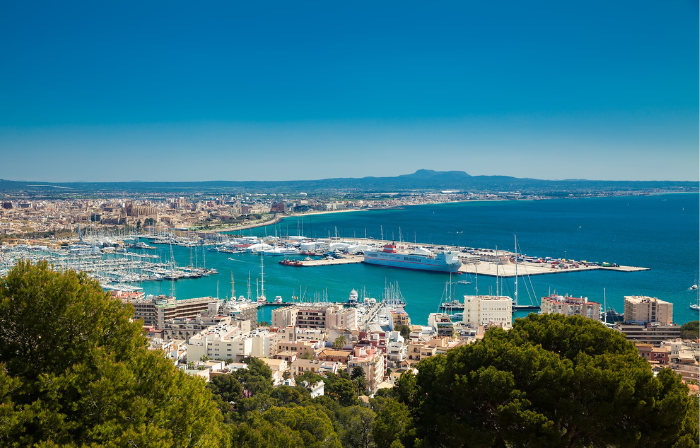 Call To Enquiry 020 3137 3082
Flights To Wellington
All prices are per person unless stated otherwise. Terms and conditions apply. Offers are subject to availability which may be limited.
| | |
| --- | --- |
| First Class | from £5700 |
| Business Class | from £6300 |
| Premium Economy | from £2400 |
| Economy | from £960 |
Are you trying hard to escape being lured into booking another holiday to the Wellington!Well, don't!
Renowned for its creative and cultural heart, Wellington is home to the national museum Te Papa Tongarewa, award-winning eateries, love of coffee, regional wine and craft beer, and boasts of a jam-packed events calendar.
Just make a move to quickly book flights to wellington from UK offered by White Magic Travels. Do not suppress your thirst for wandering around on tours to see some of the city's movie magic; when we are around.
Don't bother about the expenses or be hesitant because of the overwhelming tasks associated with travelling such as booking flights to Wellington from London, making reservations of hotels, shows, car rentals, preparing the itinerary, researching on the best things to do there or how to have a wonderful time there, deciding what to carry and how to pack, …
We @White Magic Travels, will take care of all these and much more. Have a relaxing trip with no worries.
We care for our clients' (tourists') comfort, convenience, budget etc. on a priority basis. So, be it cheap flights to Wellington from London or transfers, or accommodation, or even sight-seeing; we take care.
We are well travelled. So we can give you a first-hand direction about how to enjoy extraordinary experiences in the most average places.
Let us map your itinerary.
You will receive more than you ever anticipated. You will receive discounts on flights to Wellington. Also we'll arrange for transfers to and from the airport. If you require, we will arrange for accommodations on budget and also coupons, vouchers etc.
We educate our clients on safe travelling, judicious spending, being alert, and most important of all- how to make the most out of a trip.
Either make use of our interface which is simple to use. Else call 020 3137 3082 if you want us to walk you through the steps of booking cheap flights to Wellington.