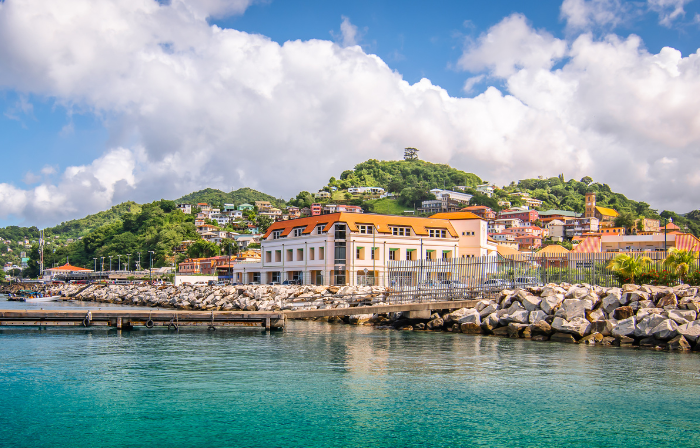 Call To Enquiry 020 3137 3082
Flights To Grenada
All prices are per person unless stated otherwise. Terms and conditions apply. Offers are subject to availability which may be limited.
| | |
| --- | --- |
| First Class | from £2400 |
| Business Class | from £2085 |
| Premium Economy | from £675 |
| Economy | from £540 |
Avail amazing deals on holidays to Grenada from White Magic Travels

A romantic couple looking for a peaceful summer getaway!!! Grenada is the place to be!

Seeking adventure!!! Grenada will surely charm you!

Wanna soak up the sun on serene white sand beaches!!! Grenada is a perfect choice!

Underwater sculpture! Has to be Grenada!

Cascading waterfalls! Yes! It's Grenada Again!

Spices!!! Yes, you heard it right! It's Grenada!

Grenada! Grenada! Grenada!

You've waited long for this summer. Choose to buy tickets on cheap flights to Grenada from London to gift your kids a splendid summer in Grenada. White Magic Travels is offering special discounts for making a trip to Grenada possible.

Before you board flights to Grenada from UK, we will provide you with an itinerary, which will consider all your travel likes and dislikes, budget, no of days you'd like to stay in Grenada, and tailor-make a perfect plan.

Once you have landed, transfers to and from the airport to your hotel will be arranged by us.

Other than discounts on flights to Grenada, comfortable & affordable stays may be arranged by us anywhere near the beach or the waterfall; if you desire so.

We at White Magic Travelswill provide local guides, who will show you around the spice tri-islands. This will delight you.

We will also tell you all about the must-dos and reveal the tips to make trip an exclusive one- to be remembered lifelong.

White Magic Travels engages locals at Grenada to advise you which places to visit, which food you shouldn't miss, what is Grenada-appropriate behaviour.

The hospitable inhabitants here are warm & friendly people.

If you're someone who loves vlogging, then Grenada will spoil you for choices. Just book cheap flights to Grenada, and explore the picturesque, culture-rich Caribbean island with very sparse population, who'll not divert your attention.

Hence, log into our easy- to –operate UI or call us on 020 3137 3082 to book flights to Grenada from London for an exhilarating experience in Grenada.