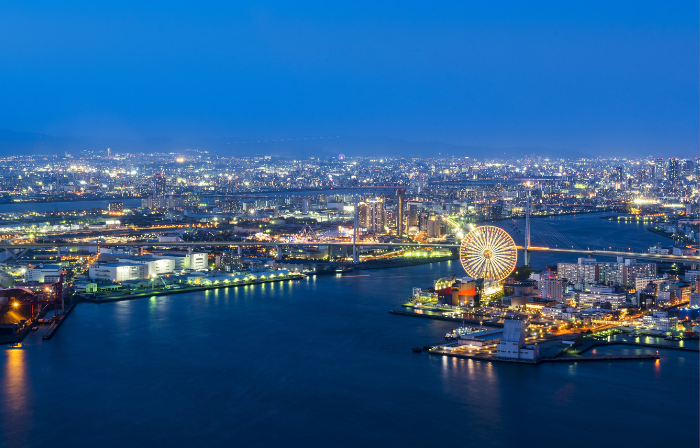 Call To Enquiry 020 3137 3082
Flights To Osaka
All prices are per person unless stated otherwise. Terms and conditions apply. Offers are subject to availability which may be limited.
| | |
| --- | --- |
| First Class | from £7650 |
| Business Class | from £3150 |
| Premium Economy | from £1035 |
| Economy | from £810 |
Osaka is one of Japan's leading tourist destinations because it's a charming relaxed city, best known for its food, fun and night life with splashes of history and culture. With tons of entertainment and delicious food, no wonder it's so popular, both in Japan and overseas. Take flights to Osaka from UK to enjoy the warmth of the people of Osaka.No trip in Osaka is complete without a visit to the Osaka Castle.
We are a highly acclaimed travel agency successfully retaining our customers by winning their trust since our inception. No trip is complete without us.
Our experts are deeply concerned about the strenuous process travels have to undergo while hunting down the best deals on international flights to Osaka. We confirm the elimination of this stressful chapter from your flight booking episode.
Buy tickets for cheap flights to Osaka from London with round the clock discounts. Even if the journey dates are close, we will assure you of discounts in flights irrespective of class.
Besides booking your cheap flights to Osaka, our expert travel genies can help you find and book the hotels considering your total stay in Osaka or the places where you will visit soon after reaching your best Japan holiday destination.
At White Magic Travels, we treasure our customers who have always believed in our tailor-made itinerary at affordable rates. Inform us about your expectations, and we will book the flights to Osaka from London.
Our services are protected by ATOL &the Travel Trust Association.
Our assistants are also available live online via chat support.Leave your name and contact number at the chatbox. We will reach you immediately for any travel-related assistance. Call 020 3137 3082.
Allow us to know your specifics when it comes to creating a package to Osaka; such as dine-in services, hotel views, penthouse availabilities etc. so that our travel genies can get you a 100% customised holiday within your budget.