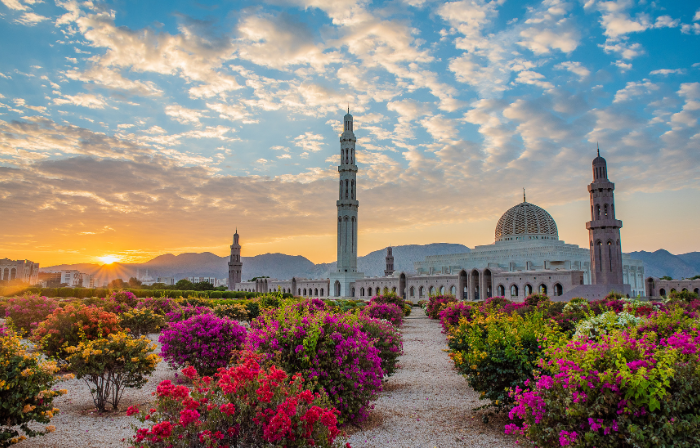 Call To Enquiry 020 3137 3082
Flights To Muscat
All prices are per person unless stated otherwise. Terms and conditions apply. Offers are subject to availability which may be limited.
| | |
| --- | --- |
| First Class | from £3450 |
| Business Class | from £1110 |
| Premium Economy | from £510 |
| Economy | from £435 |
Hey! Can you afford missingcheap flights to Muscat


The place which is famous for dazzling souks, awesome, thrilling terrain & superb seafood! It's an extraordinary cornice that combines views of dolphins in crystal clear waters, the arid Hajarmountains, and the city's old buildings wherein you can enjoy plenty of effusive Omani hospitality.
Can you afford missing discounts and all other travel related assistance such as booking flights to Muscat from UK, from White Magic travels! Of course, not!
With our several years' expertize &personal travel experience, we're your perfect travel partner. Take advantage of exciting opportunities you will receive from us.
From a local translator to a tour guide, from bookinga restaurant to an extended stay, we go the extra mile to provide you magic in your travels.
We reduce travel costs. We factor in efficacy, safety, schedules and budget. We are travel support made easy and simple. Don't hesitate to book cheap flights to Muscat from London through our very easy to use UI.
We provide our clients with a dedicated executive who'll deliver all your travel related solutions other than booking flights to Muscat; with outmost professionalism & patience but with a smile even in the most difficult situations.
At White Magic Travels, we continuously strive to set new standards & we commit to excellence and continuous improvement. We go beyond and above industry benchmarks & customer satisfactions.
Our local associates all over the globe, will let you enjoy the expected and more than expected services, informations of off-beat sites, best eateries of the town, etc. after you have landed from flights to Muscat from London.
We @White Magic Travels also create and maintain personal & company travel profiles individually; ensuring compliance with the latest travel policies & regulations (so much so that we even remember your dietary choice).