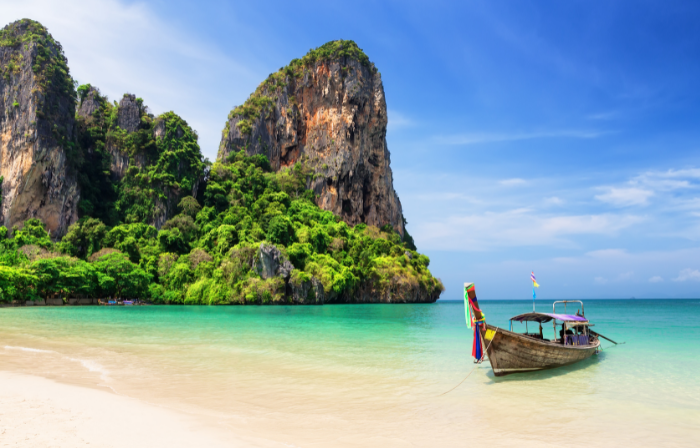 Call To Enquiry 020 3137 3082
Flights To Phuket
All prices are per person unless stated otherwise. Terms and conditions apply. Offers are subject to availability which may be limited.
| | |
| --- | --- |
| First Class | from £5850 |
| Business Class | from £1935 |
| Premium Economy | from £810 |
| Economy | from £630 |
It's highly suggested that you take flights to Phuket if you haven't yet done it yet.
Phuket is among the world's finest beach destinations, with fine white sands, nodding palm trees, glittering seas and lively towns. It has a wide array of tastes and budgets, an eclectic choice of dining and plenty of partying options. Aside the mesmerising attractions of Thailand's biggest island, you can take an exhilarating speedboat trip to the many nearby tropical islands.
It's also highly suggested that you opt for White Magic Travels for cheap flights to Phuket, because we ensure:
Comfortable trips to fun and enjoyable places such as flights to Phuket from London. We ensure your flight & trip be; smooth and interesting to anywhere in the world.
Valuable tips to a fuss-free trip. We also tell you where you should eat to appreciate the local delicacy.Once you associate with us, we keep you informed about the best deals happening; and we also drop travelling tips frequently.
That you receive notifications and alertsabout sales & deals on off-seasons and off the beat places. White Magic Travels ensures that you have a thrilling time in off-seasons as well.
We are associated with Travel Trust Association, which translates into; you can trust us with your money. You can also rely on us to make cancellations smooth (unfortunately, if there's any).
Transfers from stress and worries; and from& tothe airports and the hotels. White Magic Travels arranges for cheap flights to Phuket from London.
Accommodation of last minute bookings, hassle free cancellations, of convenience. (economic accommodation arranged by White Magic Travels)
Most importantly discounts on flights to Phuket from UK, accommodations, boats (ruea hang yao), etc. We also arrange for coupons.