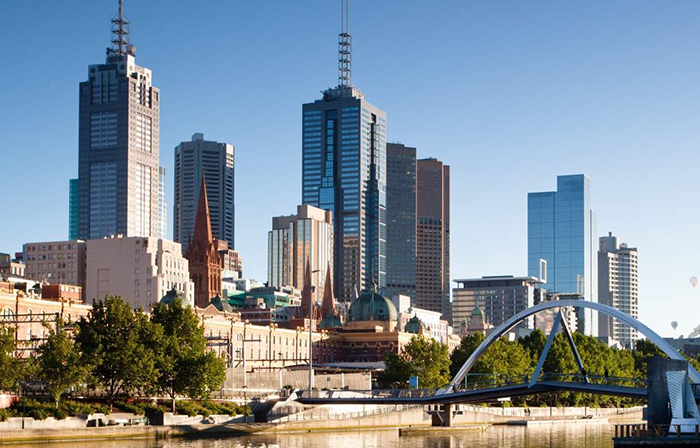 Call To Enquiry 020 3137 3082
Flights To Melbourne
All prices are per person unless stated otherwise. Terms and conditions apply. Offers are subject to availability which may be limited.
Enjoy the most comfortable flights to Melbourne from UK with White Magic Travels.

Melbourne is quite far from UK. Is that why you have been putting it off your travel schedules for so long, despite it being your dream holiday for years? Well, rejoice, the wait is over.
White Magic Travels is the perfect place for you. We understand your hesitation. Hence, with the tool of our many years' experience in this field; we would be glad to help you fulfil your dreams.
Just dial 020 3137 3082 to get in touch with us, to receive our in-person assistance to book the best flights to Melbourne from London. Our ever-enthusiastic team will be more than happy to support you and offer you the best deals even when the rush is pretty high.
Other than providing the most affordable tickets for flights to Melbourne from UK, you can rely on us for designing your complete tour itinerary. Our experts will focus on your expectations and create a plan within a pocket friendly budget.
We, at White Magic Travels, ensure you a hassle-free journey. Sit back & relax and let us book the cheap flights to Melbourne from London on world-class airlines.
White Magic Travels is your most trusted travel partner-
We are a highly experienced team of travel operators, who can create the best itinerary.
Your investment is safe with us; our services are protected by the Travel Trust Association.
We are not limited to booking tickets and customizing itineraries only; we also help you with hotel bookings, hiring cars and any other travel related issues.
Do not hesitate to contact us for any assistance in booking flights to Melbourne or while travelling. We are just a call away.
You can DIY from our No-1 flight aggregator website or else; connect with us at 020 3137 3082 to book your flight tickets or enquire about availabilities of cheap flights to Melbourne