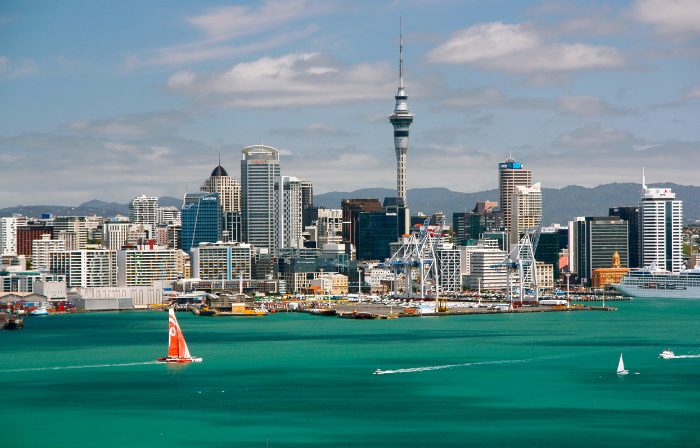 Business Class Flights to Auckland New Zealand
All prices are per person unless stated otherwise. Terms and conditions apply. Offers are subject to availability which may be limited.
| | |
| --- | --- |
| Business Class | from £2959 |
Fly Business Class Flights to Auckland, NZ- Get Offer & Save More only at White Magic Travels
Flying business class flights is more comfortable and enables 100% luxury to passengers even if they can't afford first class comfort. Most airline companies provide excellent services and seats to their business class flights to Auckland New Zealand and other destinations. It's their goodwill that insists the airline companies thrive technologically and when it comes to offering the best services to their passengers.
Book your tickets for the best business class flights to Auckland from UK only at White Magic Travels. Make your international flying experience more comfortable by having a bigger seat with more leg space.
Book your business class flight tickets to Auckland on a flight that provides a reclining seat to their passengers. Despite a broader seat, during a nap, you can extend the footrest and make your seat turn into a bed.
Enjoy delicious meals and drinks from the amiable flight attendants. They usually serve better and faster on business class flights.
Business class passengers can avoid waiting in long queues to board the plane. They are also allowed to carry extra luggage. If you wish to fly business class with your dog, you can, with permission required from the airline company.
During the waiting period before boarding the flight or overlays the passengers are allowed to rest at the business class lounge. There they have posh restaurants, cafeterias, fashion stores, gift item shops etc. There are restrooms where passengers can even take a shower during the long overlays.
Shop for your tickets for the business class flights Auckland to London for a luxurious flight. White Magic Travels provide attractive deals and discounts throughout the year for our esteemed customer.
Why us?
This is a leading flight booking aggregator website along with a highly popular site to book your complete tour package anywhere across the world. Let our AI-powered system help you create the ultimate tour package to Auckland, including the business class flight tickets, hotel accommodation, rental car services, sightseeing tour plans & tickets, meals and so on. Instead of spending your precious time finding the best flight or hotel, let our system do it on your behalf.
Save your time, efforts, and your hard-earned money by allowing our aggregator system to create the best-customized tour package to Auckland.
Do you have loyalty points to redeem? Then don't miss out on that chance to save more on your business class flight ticket despite the hot business class flight deals to Auckland we offer! We suggest booking your flight tickets at least fifty-four days before your travel date to avoid the last-moment higher price of most flight tickets and the rush that most passengers experience during the vacation seasons.
Our simple yet 100% safe interface functions excellently on any device you choose for booking flight tickets.
Connect with our online customer care support team to grab the best business class flight deals to Auckland.
Call us now for any help you need, whether to book a business class flight ticket or to grab a hotel deal from our system!