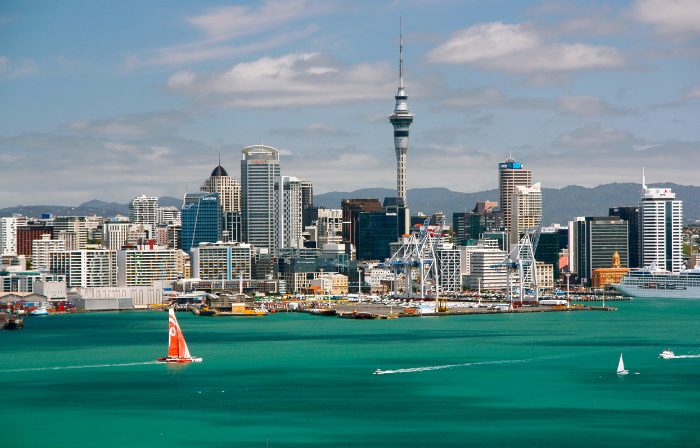 Premium Economy Flights to Auckland New Zealand
All prices are per person unless stated otherwise. Terms and conditions apply. Offers are subject to availability which may be limited.
Book Affordable Premium Economy flights to Auckland from the UK at White Magic Travels
Flying premium economy flights offers more comfort to passengers. On your next trip to Auckland, if you want to fly business class but find it exceeding your budget, then book one of the best Premium Economy flights to Auckland from UK.
Almost all leading airline companies maintain a premium economy class. At White Magic Travels, finding an affordable premium economy flight is possible. Being a leading aggregator flight booking site, our system showcases the available flights with similar provisions along with the prices, features and overlays. Explore each of the flights to check out the essential features before heading forward to book it.
White Magic Travels understands the priorities of our customers and thus maintains a team of exceptionally talented developing professionals working rigorously to make the site more adaptable and user-friendly. With an easy-to-use interface, we guarantee our customers the best online flight ticket booking experience.
At White Magic Travels, get attractive deals on premium economy flights Auckland to London throughout the year!
Why Us?
Fastest flight ticket booking experience
Enjoy the fastest flight ticket booking experience only at White Magic Travels. We display the best search results of the premium economy flights to Auckland. By accessing our simple but sophisticated flight ticket booking system, you can enjoy the fastest way to book a flight ticket. Often during the rush, you have to show the smartness of booking the flight tickets faster. With a powerful server, White Magic Travels ensures fast premium economy flight booking.
Deals on Premium Economy Flight Tickets
After enjoying your vacation in New Zealand, you can board one of the best Premium Economy flights from Auckland to London. To avail of that facility, pre-booking the flight seat of your choice is recommended. With limited seats, most flights couldn't offer the premium economy facility to their customers afterwards. Therefore, if you want to fly back home to London from Auckland only at a Premium economy class, then buy your tickets at least three months before the date of the journey.
We sell packaged tours to Auckland with premium economy flight tickets
Besides shopping for your tickets for premium economy flights to Auckland, book your accommodation in Auckland from us. White Magic Travels showcases the best hotels and stays of various ranges along with car rental services, sightseeing tour packages and so on.
Explore our website to check out the affordable seven-star accommodations we display. With the help of our AI-generated system, create a 100% custom-made tour package.
Get instant customer care services
We have the reputation of supporting our customers with the best virtual support system. Ping our chatbot and let our in-person support executive attend to you.
We are more than happy to serve you with any relevant service. From helping our customers find the best premium economy flights to arranging accommodation according to our budget, White Magic Travels is ready to go the extra mile!