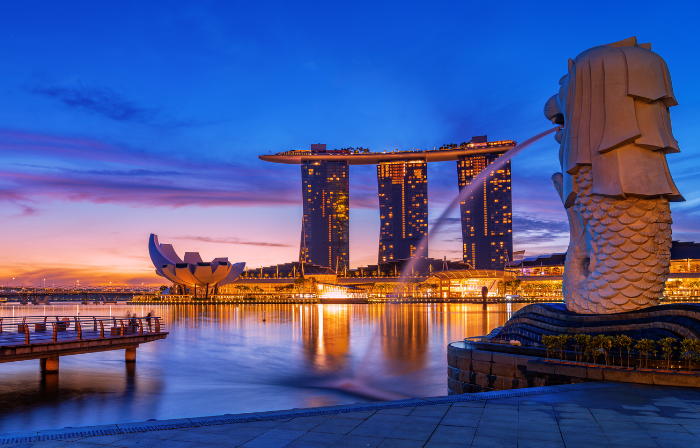 Business Class Flights to Singapore
All prices are per person unless stated otherwise. Terms and conditions apply. Offers are subject to availability which may be limited.
| | |
| --- | --- |
| Business Class | from £2250 |
Book Business Class flight tickets to Singapore at White Magic Travels- Enjoy Privacy & Luxury
Singapore is a significant business hub of South East Asia. Every year the country by the Pacific drives businesses and entrepreneurs to register new businesses at Singapore. If your business trip permits a business-class flight then visit White Magic Travels. This is a genuine and reputed flight booking aggregator website that also features hotels, cabs, and other facilities for travellers.
Book your businss flights to Singapore at White Magic Travels. We display the best flights available on your journey date and we stay committed to providing hot deals on our business-class flight tickets.
Often many of us give a second thought before booking a business class flight whether it is truly worth it or not. Of course, it's a flight journey asking a ten times more cost of the economy class. But those who prioritize privacy and luxury over affordability should go ahead to explore the available business class flights to Singapore from UK. If your company is financing the business trip then booking a business-class flight ticket is a must. Experience the excellence of the business class that almost gives the feeling of first-class flights.
Why should you choose to fly business class to Singapore?
Enjoy priority billing
The check-in process for the business class passengers is less tedious and more convenient. You can sit comfortably while the staff comes forward to manage the check-in process.
Business class lounge
Many call it the business class waiting space or lounge where only the passengers of this category are allowed. Passengers have the provision to enjoy unlimited food while waiting at lunch before boarding the flights or overlays. Some business class lounges have the provision for passengers to take a shower. They can also take a nap at the recliners or if beds are provided.
Priority boarding the flight
First-class and business-class passengers enjoy priority boarding without waiting in long queues before boarding the flight.
Bigger & luxurious seats
Many airline companies accommodate a coup for business class passengers where they have a bigger recliner seat, a TV, a music system with a headphone, complimentary casket containing cookies, hand creams, ear plugs, eye masks, etc.
Enjoy the better leg space, unlike the economy class flights.
Delicious food & unlimited drinks
The business class flights Singapore to London serve fine dining to their passengers with unlimited drinks both alcoholic and non-alcoholic.
Leave the plane first
The business class passengers are given the privilege to leave the plane before the other passengers.
To avail of these facilities, book your business class flight tickets from only White Magic Travels to grab the business class flight deals to Singapore.
For creating a customized packaged tour to Singapore, rely on White Magic Travels. From booking flight tickets to finding the best B&B hotel package deals, our online travel assistants can serve you well.
For any queries, contact us. Our online customer assistants are there to help you get the links to the best business class flight deals to Singapore.
Have a safe journey!