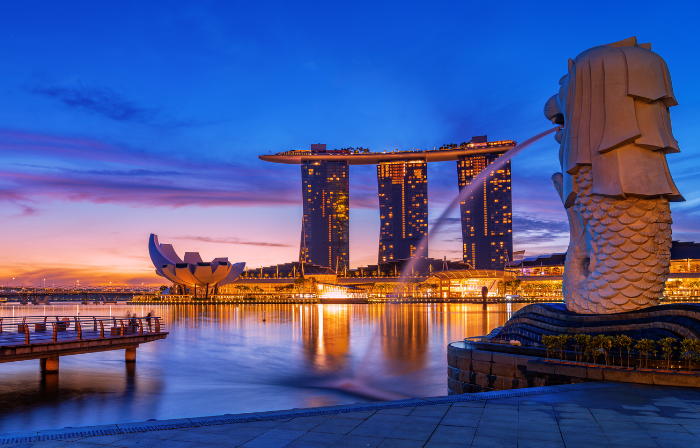 Premium Economy Flights to Singapore
All prices are per person unless stated otherwise. Terms and conditions apply. Offers are subject to availability which may be limited.
| | |
| --- | --- |
| Premium Economy | from £1450 |
Bigger seat, more comfort, good food at Premium economy flights to Singapore- Shop for tickets at White Magic Travels
Flying premium economy flights to Singapore ensures more comfort besides availing more facilities like receiving welcome kits, good food, a bigger and better seat, etc.
White Magic Travels is unbeatable when it comes to finding the best Premium Economy flights to Singapore from UK or anywhere else. Visit us to get the latest updates on the available premium economy flight tickets to Singapore before your trip to the Southeast Asian country for a business venture or to enjoy a nice vacation.
White Magic Travels- Your One-Stop Flight Ticket Booking Shop!
Find your tickets fast
White Magic Travels offers an easy interface from where finding the most sought-after premium economy flights to Singapore is done easily. With basic computing skills, using our interface is possible. Our site is also mobile-friendly for smartphone users of any operating system. Book your tickets for premium economy flights Singapore to London or from London to Singapore on the go at White Magic Travels!
We show flight availabilities on particular dates with prices
When you put the required data into the portal, the system displays the available premium economy flights that will fly to Singapore on a particular date. We strongly suggest booking your flight tickets at least sixty days before the travel date to avoid the last-moment rush.
Easy & Quick Transactions
At White Magic Travels, our developers maintain the website running on a powerful server thus ensuring a faster flight booking experience.
Your money is safe with us. We have collaborated with acclaimed merchants assuring the safest transactions.
Book packaged tours to Singapore
Along with booking tickets for the Premium Economy flights from Singapore to London, custom design a packaged tour to Singapore. Whether you are on a business trip to Singapore or vacation, pre-booking your accommodation, cabs, or rental car services will be extremely helpful.
Instant virtual assistants
If you need our assistance, let our experts help you. Just drop a text message and our virtual assistant will take it from there. From sharing the relevant links for flights to suggesting hotels, we can do everything to make your trip a successful one.
Benefits of Premium Economy Flights to Singapore—
Bigger seats with recliners
While flying a premium economy flight to Singapore or any other place in the world, you can get a bigger and better seat. The seats are primarily recliners on most flights and ensure additional comfort with ergonomic features. The spacious leg space provides comfortable seating and sleeping by extending the footrest of the reclining seats.
Avoid the excessive crowd
If you find it difficult to manage with the crowd of the economy class, your decision to upgrade to the premium economy is the best that you can do! Book a window seat on the premium economy flight to Singapore to enjoy the views, comfortable seat, good food and excellent care from the attendants.
Add extra baggage
As a premium economy passenger, you can add extra baggage with you that is restricted for the economy passengers.