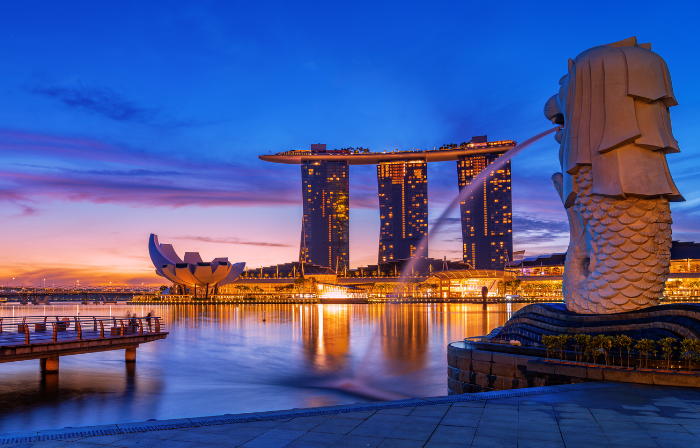 First Class Flights to Singapore
All prices are per person unless stated otherwise. Terms and conditions apply. Offers are subject to availability which may be limited.
Fly in Luxury. Book your First Class flight tickets to Singapore at White Magic Travels
First-class flight passengers are usually uncompromising when it comes to flying in any other class! If you are an ardent first-class flyer then visit White Magic Travels, a trusted flight booking aggregator website for everyone. Make your next trip to Singapore a successful one by exploring and booking your tickets for one of the best First Class flights to Singapore from UK from our website. We assure you the best deals!
White Magic Travels is a leading flight booking aggregator website launched by a few passionate stalwarts from the travel and tourism background. We aim to maintain a simple as well as user-friendly interface, easily accessible from any device our customers use to book their first class ticket to Singapore. Use your smartphone to find and book your tickets even on the go. We provide instant confirmation via email and assure 100% safe transactions.
To grab the best deals on your first-class flight tickets to Singapore, visit us. White Magic Travels guarantees hot deals on single trips or round trips of first class flights to Singapore.
Why fly first class flights to Singapore?
Priority boarding
The first-class passengers enjoy VIP treatment. Instead of waiting in the long queues, they are allowed to sit in a luxurious waiting room before boarding the flight and the staff does the necessary check-in formalities before requesting them to board the plane. The first-class passengers enjoy the priority of boarding the plane first and also leave the aircraft first after landing.
Waiting at the first-class lounge
Decide to fly first class flights from Singapore to London or vice versa and get the opportunity to wait at the special first-class lounge. There the passengers have the access to get unlimited food and drinks. Also they can take a nap or shower during overlays.
Luxurious suits onboard
Enjoy getting your own suit on the plane. Yes, the first class flights offer special coups to their passengers. They get a bed, a comfortable couch, a television, a stereo player with headphones, books, magazines, and a welcome casket carrying some essentials. The suits also have a cabinet full of energy drinks, beer, non-alcoholic beverages, cookies, chocolates etc.
Delicious food served. Enjoy full bar on the plane
Enjoy the three-course meals onboard when flying the first-class flights. Passengers get more options to choose their food. The attendants serve the food of their choice. You can also mention the specific food of your choice so that they can arrange it with the drinks you would like to have.
Most planes have a full bar with bartenders. You might have seen it in movies. In reality, also, some flights have the exceptional resources for their passenger to reduce their boredom.
Book a packaged tour to Singapore
As travel experts, we suggest booking your accommodation in Singapore along with booking the rental car services. Singapore is a busy place. People from all areas of life come here for education, business or to travel. To avoid the rush, let us custom-make your stay in Singapore!