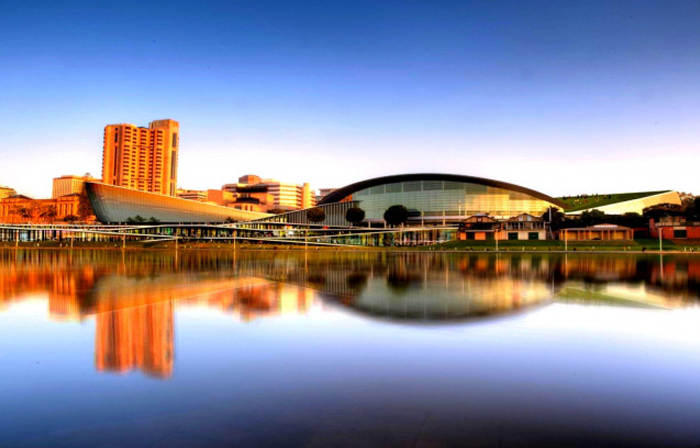 First Class Flights to Adelaide Australia
All prices are per person unless stated otherwise. Terms and conditions apply. Offers are subject to availability which may be limited.
Enjoy Your First Class Flight to Adelaide from London, UK- Book Cheap Flight Tickets at White Magic Travels
It's not unknown to us that the tickets for First Class flights to Adelaide from UK or any other arrival or departure destination are ten times more than the economy or premium economy. Even the airline companies maintain a wider cost gap between their first-class flight ticket prices with their business-class flight tickets.
White Magic Travels is a trusted aggregator site featuring the first class flights to Adelaide Australia of the leading airline companies. The best news is we offer attractive deals on first-class flight tickets for any destination like we provide our economy and business economy customers.
Australia always experiences the same rush of passengers throughout the year. Despite welcoming vacationers, the country drives international students, sports enthusiasts and sports tourists besides business personalities. If you're off to Adelaide for a business trip and would like to experience luxury and privacy then shop your first class ticket to Adelaide Australia at White Magic Travels. We assure you the fastest flight ticket booking experience at a hassle-free and simple interface.
Sign up for our newsletters to get informed about the latest deals we have on first-class flight tickets. Most of our happy customers do that to grab the hot deals we offer instantly for their next business trip or vacation.
Why White Magic Travels is your No-1 flight booking junction?
Cheap first-class flight tickets
Avail of cheap first class flight tickets only at White Magic Travels. Wherever you fly across the globe on a first-class flight, you can save more by choosing our platform to buy your ticket. White Magic Travels has the goodwill for providing the best offers on first class flights from Adelaide to London and other places.
Enjoy an easy interface
Our engineers target to maintain an interface that is simple showcasing the relevant products that the visitors and easily find. Our team makes sure to maintain the site on the fastest servers to ensure users with the best flight booking experience.
100% Safe Transaction
White Magic Travels assures 100% safe transactions to our customers. You can use whatever payment mode to shop for your first-class flight tickets here and enjoy fast and hassle-free transactions. We accept any online mode of payment and credit/debit cards.
Quick Access to virtual assistants
Yes, you got it right! We have earned the goodwill and trust of our esteemed customers by reaching out to them immediately after they pinged us! We have got in-person virtual customer support executives, happily answering any of your queries. If you want us to find the most lucrative flight deals, we keep sending the links and help you with our best efforts to help you shop the flight tickets.
Shop for packaged tour to Adelaide
We recommend buying a packaged tour to Adelaide. Use our aggregator website to create the most strategic packaged tours to Adelaide including flight tickets, hotels, rental car services, sightseeing tours, train tickets and so on.
Give us a call for any questions. Enjoy shopping first-class flight tickets to Adelaide faster than anywhere else!