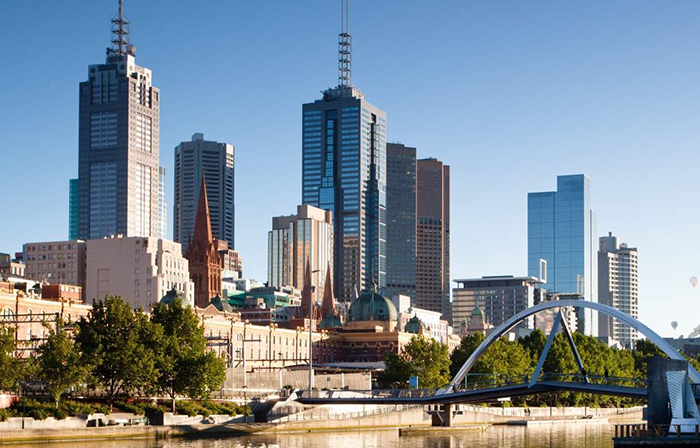 Premium Economy flights to Melbourne Australia
All prices are per person unless stated otherwise. Terms and conditions apply. Offers are subject to availability which may be limited.
| | |
| --- | --- |
| Premium Economy | from £1450 |
Book Premium Economy flights to Brisbane from UK at White Magic Travels: Get Hot Offers!
To experience the fastest and hassle-free ticket booking of Premium Economy flights to Brisbane from UK, trust only White Magic Travels.
This is your ultimate hotspot to book premium economy flight tickets to enjoy a comfortable flying experience to Brisbane from the United Kingdom.
With minimum overlays, we maintain a listing of globally acclaimed flights. We are connected with renowned airline companies across the world and showcase the available tickets of all classes for our customers.
This time, if you're looking for an upgrade and interested in flying one of the best premium economy flights to Brisbane, visit us now. Like any smart passenger, book your flight tickets at least fifty-four days before the journey date to avail of your chosen seats.
To book a window seat, opt for pre-booking and be prepared to pay extra for that and the side aisle seats. If you have no such constraints of peeping through the window, book the middle seats. We have more discounts in this category.
Reasons to fly Premium Economy Class Flights to Brisbane
Flying premium economy is more comfortable and less crowded than the economy. It stands in the middle of economy and business class of any flight. To avoid the excessive crowd on the plane, many customers request us an upgrade to Premium Economy flights from Brisbane to London to avoid the tantrums caused by excessive crowd.
Passengers are served better in this class. With a bigger seat and more space, the several-hour overnight flying experience to Brisbane becomes more comfortable for passengers.
Enjoy good food, and faster services from the flight attendants at the premium economy. Even though it's not business class, but you can get a feel of travelling upper class during an international vacation or business tour to Brisbane.
Why Book your Premium Economy Flight tickets from White Magic Travels?
Very few flight booking aggregator sites showcase the best round-trip tickets for premium economy flights Brisbane to London. White Magic Travels holds a position for bagging the goodwill of catering to our customers with more availability of seats of their favourite airlines.
Even with a minimum computing skill, anyone can access the website of White Magic Travels. Our customers get 100% safety assurance as we work closely with eminent merchants ensuring faster servers.
Despite booking the tickets for premium economy flights to Brisbane, book your accommodation from our website. Rather than wasting your valued time to find a stay in Brisbane after landing, pre-book your stay at a reputed hotel and a car rental service. At White Magic Travels, we also design and create a complete tour package to Brisbane by adding a few more destinations in Australia.
Our services are appreciated by both business tourists and vacationers. With a fast and simple interface, experience the best flight booking experience from the comfort of your home or anywhere else.
Get instant virtual assistance from our customer care experts. We guarantee the fastest support to ensure more ease of booking premium economy flight tickets to Brisbane.