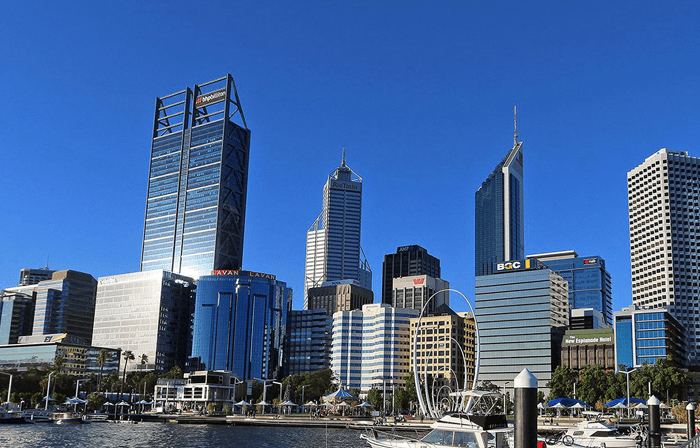 Premium Economy Flights to Perth Australia
All prices are per person unless stated otherwise. Terms and conditions apply. Offers are subject to availability which may be limited.
| | |
| --- | --- |
| Premium Economy | from £1575 |
Shop Tickets for your next Premium Economy flights to Perth from UK here
Welcome to White Magic Travels, your one-stop virtual destination to shop for tickets of the best Premium Economy flights to Perth from UK. This is a flight booking aggregator website, that bagged goodwill from our former and exiting customers that keep booking their flight tickets of any class or destination only at White Magic Travels.
A brainchild of a team of stalwarts in the travel, tourism & aviation industry, White Magic Travels is designed with perfection. Here, we maintain our aggregator system with a team of expert developers to assure our customers of uninterrupted and fast flight ticket booking experiences at the finest premium economy flights Perth to London and to any other place.
Often we come across news about how online flight ticket shoppers confront abysmal hassles with poor servers and the involvement of online imposters. At White Magic Travels, we assure you 100% safer transactions and spot confirmation of your tickets via email and SMS services.
Customer care is our prerogative besides empowering the technicalities and thus we maintain a smart team of online assistants. For any support, click on the popped-up chatbot and share your concerns. Our expert travel professionals will revert instantly. We say twice that we don't provide any robotics support but in-person direct support to provide you with services related to finding the best premium economy flights to Perth or accommodation.
Why fly Premium Economy Flights to Perth?
Enjoy a better seat
To avoid the stuffiness of economy class, you can book a ticket to fly premium economy class flights to Perth from London or vice versa. In comparison to the economy class accommodation, the premium economy class has bigger and better seats. The leg space also differs in many aircraft. You can do your homework on that before booking tickets whether round trip or single trip at one of the best Premium Economy flights from Perth to London.
Avoid crowd
Consider upgrading to premium economy on your next flight to Perth to avoid the jostling crowd during the prime vacation seasons. Business tourists also prefer flying business class or premium economy to enjoy a peaceful flight unlike the economy class in most flights.
Better services
Enjoy faster and better services from the flight attendants. Many airline companies provide better food and beverages to their premium economy passengers. You can ask our online assistants which flight will be better to receive better services, despite getting information about the number of overlays etc.
Faster upgrades
Redeeming your achieved loyalty points is possible while booking flight tickets at White Magic Travels. We also assure our customers with the best upgrading options. You can give it a try by connecting with us anytime. If there is availability, we can assure you that.
Enjoy attractive deals on our premium economy flight tickets to Perth, Australia. Availing of the additional discounts will make you take another dexterous step to upgrade the premium economy tickets to Perth.
Call us for any additional information before or while shopping for the flight tickets!