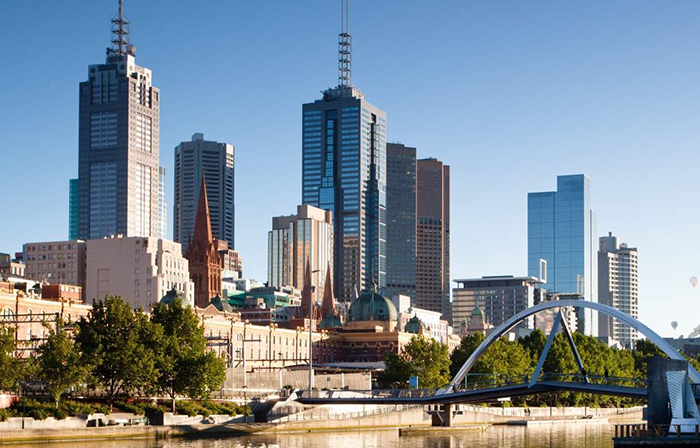 First Class flights to Melbourne Australia
All prices are per person unless stated otherwise. Terms and conditions apply. Offers are subject to availability which may be limited.
Book First Class Flights to Melbourne from UK from Top Airlines only at White Magic Travels
For the ultimate luxurious air journey, you book the tickets for the best first class flights to Melbourne from UK. White Magic Travels, the No-1 flight booking aggregator website, showcase the available seats of the first-class categories from all the globally acclaimed airline companies.
For whichever class you book the tickets for, the early birds are always privileged to book the window seats. Though for many flights, first-class passengers only receive window recliner seats with the best luxurious accommodation.
Book your first class ticket to Melbourne Australia at White Magic Travels fast before your favourite seat is picked by your co-passenger.
Also, during the holiday seasons, the rush leads to pre-booking flight tickets months before. Therefore, visit our website and book your flight tickets at least fifty-four days before your journey date.
What first-timers booking first-class flight tickets must know?
If for the first time, you are about to fly first-class, know about a few features. Enjoy fast boarding and avoid waiting in prolonged queues of economy passengers.
Also, wait at the luxurious lounge, designed and maintained for first-class passengers. From restaurants to restrooms, you can have everything there.
There is no such constraint on your luggage weight. Enjoy gourmets and beverages on the flight along with your own TV and stereo systems.
The broader and plush seats are way more comfortable than the static seats in the economy class. Some airline companies also offer coupes to their first class passengers.
Instead of calling the flight attendants for a glass of water or pouring in your drinks, enjoy a full house bar at the first-class lounge and inside the plane.
Fly first-class flights to Melbourne Australia and start enjoying your vacation after boarding the aircraft!
Why should you book your first class flight tickets from us?
Enjoy Hot Deals
Whether you book tickets for the first class flight to Melbourne or first class flights from Melbourne to London, at White Magic Travels, you will receive deals on the tickets. Enjoy the off-season discounts whenever you book flight tickets from this aggregator website.
Loyalty Points Adding
Use your loyalty points while booking first class tickets from us from a definite airline company that offers you the points for being a dedicated customer.
To maintain a long-term business relationship almost all the renowned airline companies offer royalty points to their loyal customers.
Various options to choose from
We maintain a dynamic flight booking aggregator website with as many variations as possible to satisfy our customers. Whether you need round-trip offers or need to travel on first class direct flights or with a minimum of one overlay, White Magic Travels will serve you with the best results.
With a handy interface and in-person customer support executive, locating and booking the best first class ticket to Melbourne Australia is possible effortlessly.
Instead of wasting your precious time visiting the airline's office to book tickets, visit our websites to grab the best deals on the first-class flights we have in store!