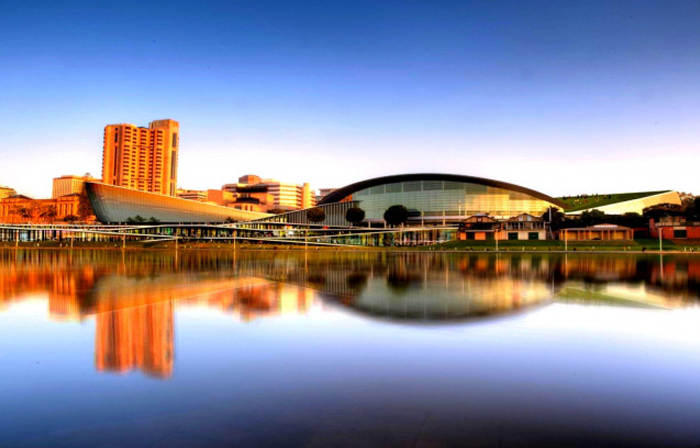 Premium Economy Flights to Adelaide Australia
All prices are per person unless stated otherwise. Terms and conditions apply. Offers are subject to availability which may be limited.
| | |
| --- | --- |
| Premium Economy | from £1750 |
Book Premium Economy Flight Tickets to Adelaide & Grab Jaw-Dropping Deals at White Magic Travels
South Australia's cosmopolitan capital Adelaide drives international tourists for its spectacular natural resources, national parks, and sports activities. People from all around the world are found jostling here at the Adelaide Oval during the cricket season. If you're heading to Adelaide for a business tour or simply to spend some quality time with your close friends or family then book your tickets for the best Premium Economy flights to Adelaide from UK.
The advent of information technology has reduced the stress of booking flight tickets and hotel booking hassles. With minimum computing skill, even a novice can also book their tickets for premium economy flights Adelaide to London whether from computers or smartphones.
Despite the availabilities of official websites of the airline companies from where checking the flight schedules and booking them is possible. However, smart buyers know about the benefits of comparing the flight and the prices of all the premium economy flights to Adelaide flying on that particular date.
At White Magic Travels, we maintain a simple interface from where finding and booking premium economy flights to Adelaide or any other destination is easier. The search engine will cater to you with the available flight tickets according to the prices, number of overlays, and total time. Now, you compare and select the Premium Economy flights from Adelaide to London or vice versa accordingly.
Why fly premium economy flights to Adelaide?
Whether you are about to fly to Adelaide for a business tour or family vacation, deciding to book a premium economy class flight will be a better idea. You can avoid the crowd usually seen in the economy class.
Enjoy a bigger seat and a peaceful journey at the premium economy. In many flights the difference is negligible, however, as you're paying extra for the comfort, the premium economy class flights will offer you that comfort.
Get good meals and drinks from the amiable flight attendants. Usually, they reach you faster whenever you hit the bell!
Enjoy the longer-hour flight watching your favourite movie on the screen attached in front of you. A few airline companies also provide the opportunity to listen to stereos with headphones attached to the seats.
Why Us?
White Magic Travels is a one-stop flight booking aggregator website. With a simple interface finding and booking the tickets of any class is possible.
We often receive more star ratings by offering great deals on flight tickets. You can also grab the deals from us by choosing to book your next premium economy flight tickets from our website.
Buy an all-inclusive tour package to Adelaide. If you're bringing your family then you might want to have a quick airport pick up and drop service and a decent hotel to check in. We can offer you deals on your accommodation in Adelaide. Also, add meals, sightseeing packages, rental car services, and more by checking the filters we offer before allowing the AI-generated system to create the best tour package for you.
Enjoy the cricket match at Adelaide if you're visiting the place during the cricket season.
For any further queries, call us now!